Roger Federer visits Namibia
Roger Federer visits Namibia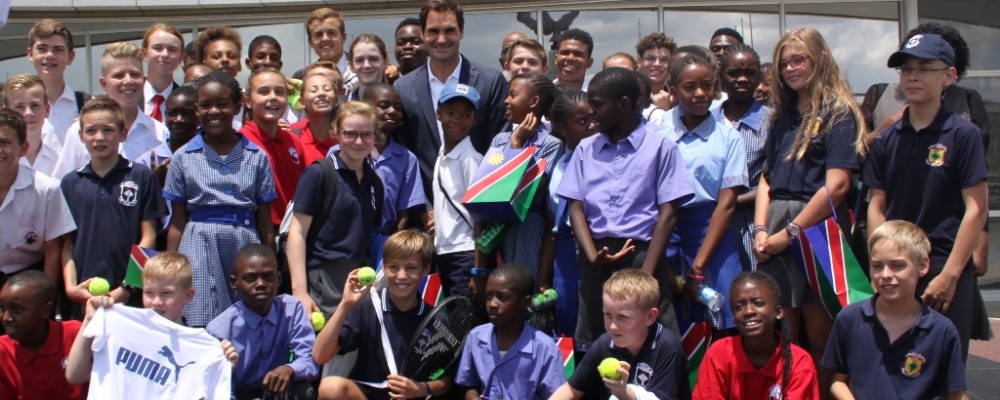 On 5 February 2020, a dream came true for tennis-enthusiastic learners of the DHPS Windhoek and of other schools in Windhoek:

They were part of the welcoming committee for Swiss tennis icon Roger Federer, who visited the Namibian President Hage Geingob on behalf of the Roger Federer Foundation.
Excitedly, the learner delegation waited for their star, sang a welcoming song, waved Namibian flags and took countless photos.
While he was talking to President Hage Geingob, the learners were offered a tour of the State House and had the opportunity to take a glance behind the scenes.

The actual highlight for the child and youth athletes came at the end of the visit: The friendly sportsman took plenty of time for his young fans, tirelessly signed tennis balls, caps, rackets and t-shirts - all the time with a kind smile on his face.

Special thanks go to His Excellency, President Hage Geingob and the representatives of the State House, who made it possible for our learners to welcome Roger Federer in Namibia.
Gallery