DHPS underwater: What a cool extra-mural!
DHPS underwater: What a cool extra-mural!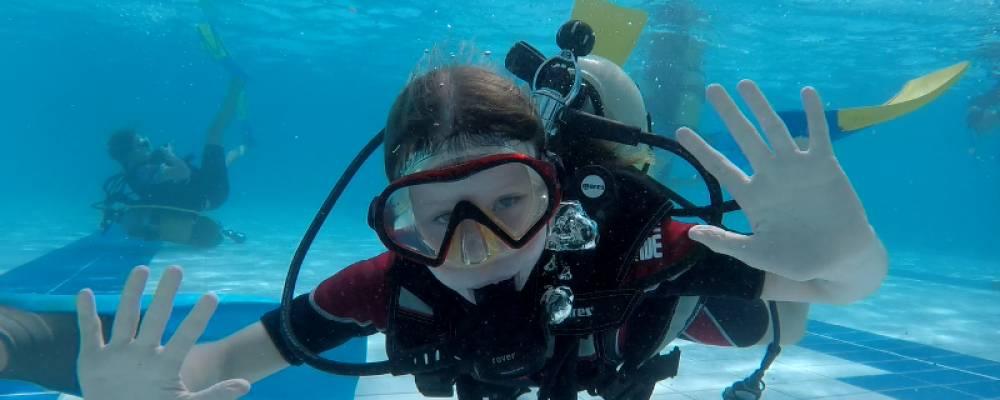 The DHPS underwater extra-mural aims to introduce children to underwater sports, improve their water skills and confidence and, above all, to be a fun outdoor activity! In addition to learning how to snorkel properly, children are exposed to underwater hockey, basic freediving skills and they can even try out SCUBA diving.

2021 has been a great year for the DHPS underwater extra-mural (Unterwasser AG). We have had the highest number of participants to date. 22 children completed their Scuba Schools International (SSI) Snorkel Diver certification and then went on to participate in SSI's Try SCUBA course. With the fantastic support of the DHPS and Dantica Diving - who made available four certified dive professionals – we were able to offer all these activities free of charge!

We plan to extend the sports part of the AG and hope to be able to field our very own DHPS underwater sports team soon. In addition to the free activities the AG offers, we can also provide internationally recognized SCUBA Open Water, Advanced and specialised courses - heavily discounted for all our students, parents and DHPS staff members.

The Unterwasser AG team looks forward to see you in the water!

For more information, please contact our DHPS extra-murals coordinator Ms Stange: m.stange@dhps-windhoek.de
or get in touch with Nils Wormsbächer (cell: 085 297 5775, nils@infratechnamibia.com) or Chris Steenkamp (chris@danticadiving.com).

Gallery