Children´s and Youth Author Nasrin Siege visits DHPS
Children´s and Youth Author Nasrin Siege visits DHPS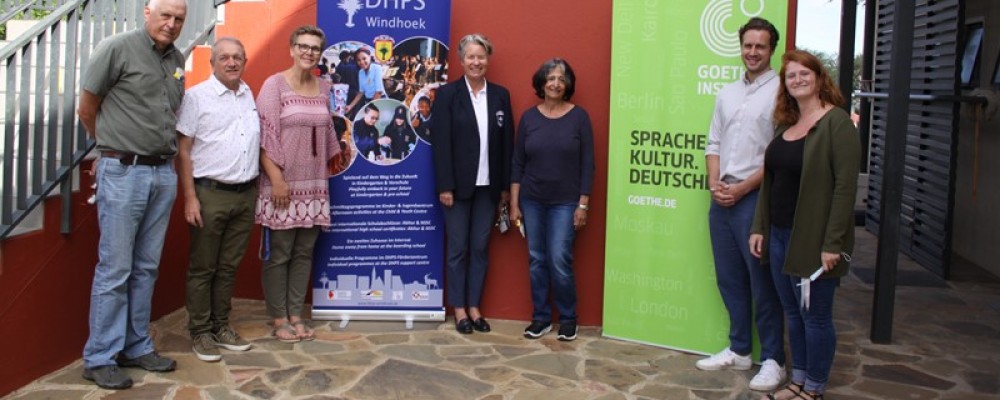 German-Iranian children's and youth author Nasrin Siege visited DHPS on 17 March 2021 and shared the story of the 'special sewing needle' from her 2019 published book "Morgen kommt die Hyäne zum Essen" ["Tomorrow the Hyena Comes to Eat"] with our youngest DHPS children.

With her empathy and involvement of the kids the kindergarten and pre-school, she left a great impression on the little ones.

We would like to thank the Goethe Institute Namibia for their cooperation and look forward to further visits and a continued good collaboration.

Gallery