The pre-school´s Adler class visits the SPCA
The pre-school´s Adler class visits the SPCA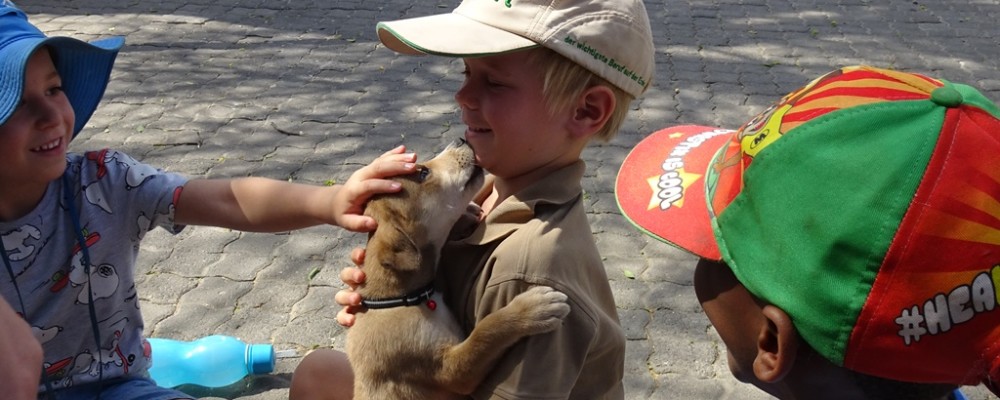 On 19 November 2018 the "Adler" class visited the SPCA.

We learned a lot about the different animals and what they need to be happy and got interesting insights in the differences between wild and domestic animals.

After a detailed sightseeing tour, we were allowed to pet the cats in small groups in the cat enclosure. A special highlight were the puppies at the end of our visit. Each child had the chance to pet a puppy and even cuddle them on their lap.