Have a nice day: SRC supports with pre-Christmas gifts
Have a nice day: SRC supports with pre-Christmas gifts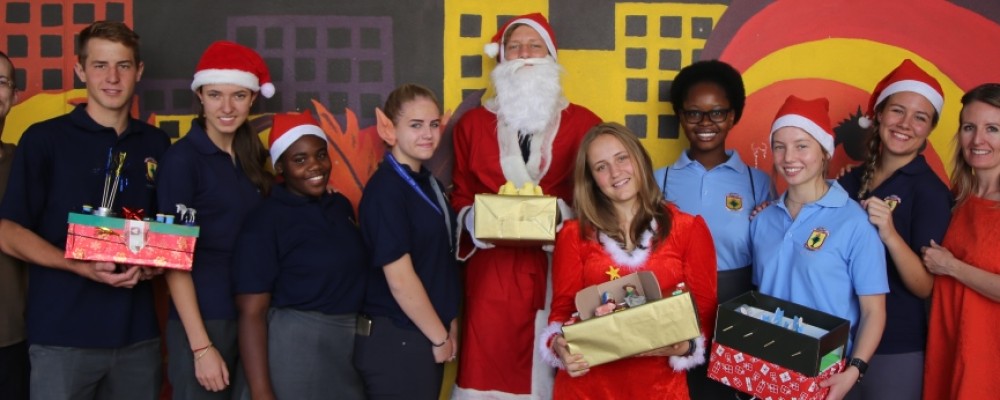 Christmas is just around the corner and like every year, the Student Representative Council (SRC) of the Deutsche Höhere Privatschule Windhoek (DHPS) engaged in social projects and put the "Have a nice day" campaign into effect.

Learners, parents and teachers eagerly helped assembling the Christmas parcels with washcloths, tooth-brushes and other nice and useful items for 450 disadvantaged kids in Katutura.

On 29 November 2017, the SRC and the DHPS Interact Club visited the children at the Havana and Ombili soup kitchens and delivered the pre-Christmas gifts. For Frida Kemuiko of the Havana soup kitchen, this campaign was very special. "We are very grateful - just look at the kids beaming with joy". This says more than a thousand words.

Also SRC vice head girl, Danielle Pade, is impressed by the enormous support of the school community. "There were so many helping hands! The learners and parents have put in so much love and effort into the project and we really could bring great joy to the children." The "Have a nice day"- project has been an integral part of the SRC's work at the DHPS for decades and is annually put into practise just before the end of the academic year.

In total, 450 parcels were given away - thank you to all for their generous support!
Gallery