DHPS Learners Successful at Goethe Institute Language Competition
DHPS Learners Successful at Goethe Institute Language Competition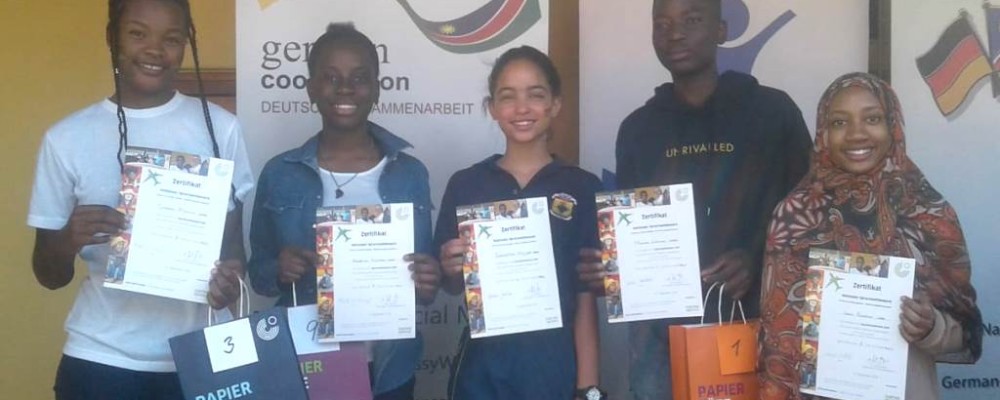 Again this year, learners of our school participated in the annual language competition of the Goethe Institute on 15 December.

They had to solve various tasks, write dialogues and sing German songs. At the end, one 1st place (Muduva Lekuwa, Gr. 8), two 2nd places (Samantha Majiedt, Gr. 8, and Iman Dundee, Gr. 9) and one 3rd place (Tjinohona Muukua, Gr. 11) crowned a successful day.

Well done boys and girls!