Sports and Crafts at the Pre-school Holiday Programme
Sports and Crafts at the Pre-school Holiday Programme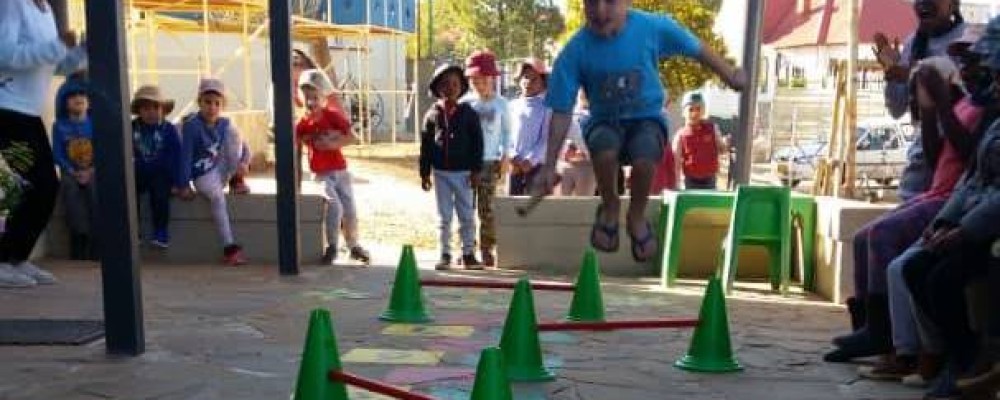 Even during the holidays, a varied programme was offered for the DHPS pre-schoolers.

They crafted wind chimes, painted stones, re-purposed tyres to flower beds and used socks to craft dolls for the big performance in the pre-schools improvisation puppet theatre.

Of course, sports activities were also offered: The traditional hockey tournament on Wednesdays was the weekly highlight, as the pre-schoolers testify themselves: Indila (5 years) says that the holiday programme was "top class! The best of all was that I was in the winning hockey team!"

The pre-school Olympiad included disciplines such as relay, throwing, an obstacle course and para-balloon games made the small athletes' hearts beat faster.
Gallery