Olympic Fever at the DHPS - Little Athletes in Great Shape
Olympic Fever at the DHPS - Little Athletes in Great Shape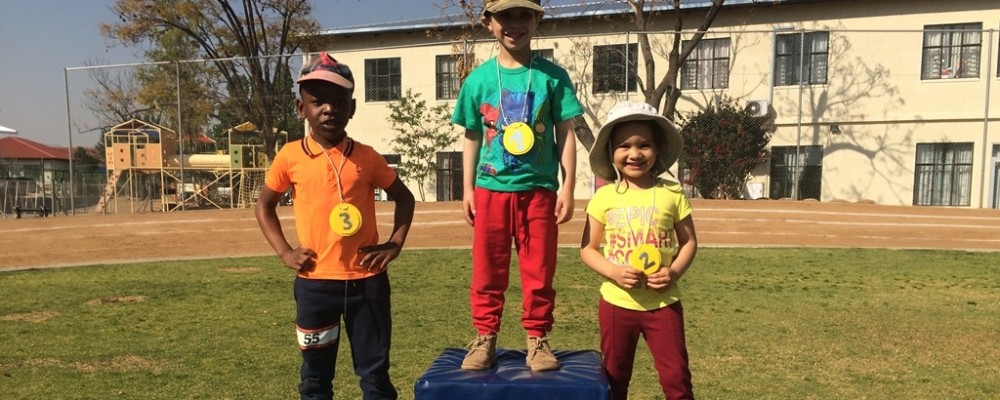 Games, sport and fun were the focus of the mini-Olympics during the August holiday programme of the DHPS kindergarten.

Each day was an exciting challenge for the children, who participated in homogeneous or mixed age groups. They put their skills to the test as ball-throwers, long-jumpers and sprinters and, of course, football was a must for the little kickers.

Some children had a first-time experience of standing on the winner's podium after achieving a 1st, 2nd or 3rd place.
All children of the O3 and U3 age groups proudly took home a medal for their great success.

"We clap our hands and shake our bellies" was the name of the final game and dance, before the Olympiad for the mini-athletes came to an end.
Gallery