New School Furniture for Smart Scholars
New School Furniture for Smart Scholars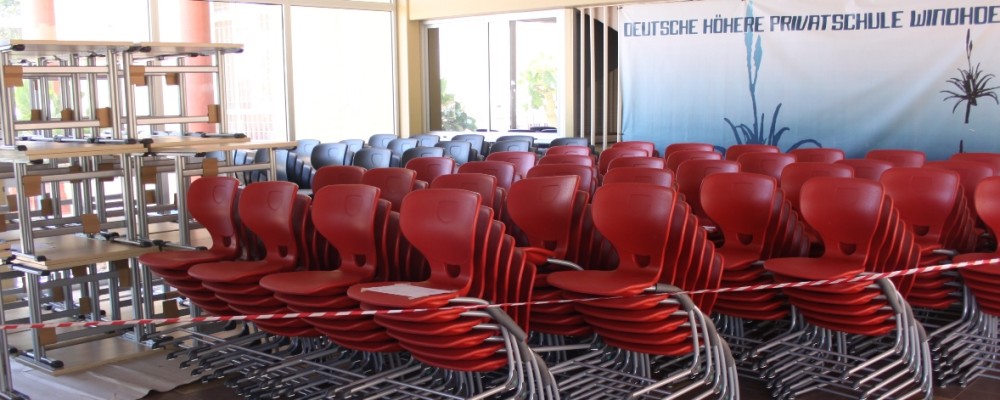 Nearly all DHPS classrooms have been equipped with brand new school furniture - which primarily comes to the benefit of our learners.

"We attach importance to offering our learners the ideal learning environment in accordance with international educational standards", says our principal, Ms Eichholz. "Optimal equipment and learning environment facilitates full concentration in class and thus utmost performance by our learners."
Nearly all classrooms have been equipped with the new furniture already. The last containers have arrived at Walvisbay harbour, so that when school starts after the holidays, hopefully all classrooms are newly equipped.

In total 1512 tables and 1562 chairs for the hard-working learners and 56 teacher desks and -chairs were ordered.
The acquisition of new school furniture was made possible mainly by the proceeds of the DHPS-Bazaar and Big Walk - a special thanks, once more, goes to the tireless helpers! It is great to see how we can promote our school together.