Mobile exhibition: Changing Climate - Changing Namibia
Mobile exhibition: Changing Climate - Changing Namibia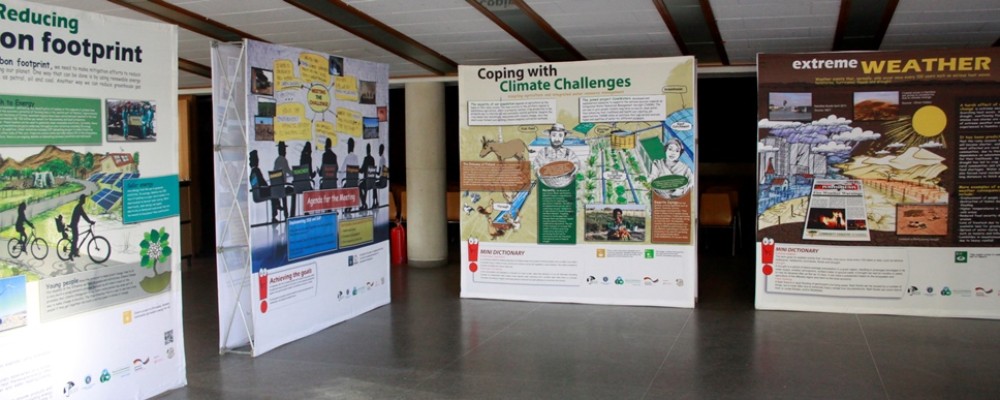 Climate change affects people and environment all over the world. Namibia as one of the driest sub-Saharan countries is seriously affected: higher temperatures, dry spells and heavy rainfalls do not only impact on agriculture, but also on many other areas of life.

We are glad to host the mobile exhibition "Changing Climate - Changing Namibia" at the DHPS.

From 17 - 19 October 2017 the mobile exhibition descriptively explained the causes of climate change and its impact on Namibia. It gave practical information on how our learners and teachers can cope with the consequences of climate change in everyday life.

A visit to the exhibition was part of the grade 5 geography, social studies, biology and ethics lessons.

Thank you to the organisers: Museums Association Namibia in partnership with EduVentures Trust and with support from the German Cooperation (Gesellschaft für Internationale Zusammenarbeit) as well as from the Embassy of Finland.
Gallery