German weeks 2017: The Highway game
German weeks 2017: The Highway game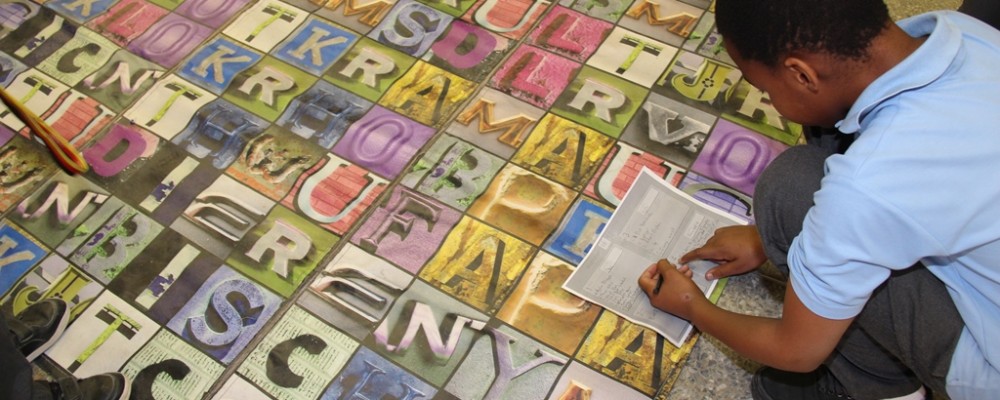 "Police station" - this is the first big sign learners see when entering the foyer of the auditorium and this is also where the interactive highway game of the Goethe Institute starts on 19 September 2017 at the DHPS.

After Irmi Roeder and Kyle Dalton managed to set up 14 stations in the auditorium in about 90 minutes, grade 6d, 7c, e and 9d learners enter the auditorium excitedly. The two Goethe Institute employees explain the game, hand out the utensils required for the individual stations and divide learners into 22 groups, who then visit each station, where they have fun applying their German skills. Each station represents a city in Germany, which learners try to find out more about or answer country-specific questions; or in "Stuttgart" a blindfolded learner guides a car along a small "street", following the group's instructions in German.

At the police station, the answers are checked and at 11h00 the two winning teams are determined.

Some tasks were quite simple while others were more challenging, but all were designed in such way that learners could participate in a creative and fun-filled way.
Gallery