#FridaysForFuture: Learners' commitment to climate protection
#FridaysForFuture: Learners' commitment to climate protection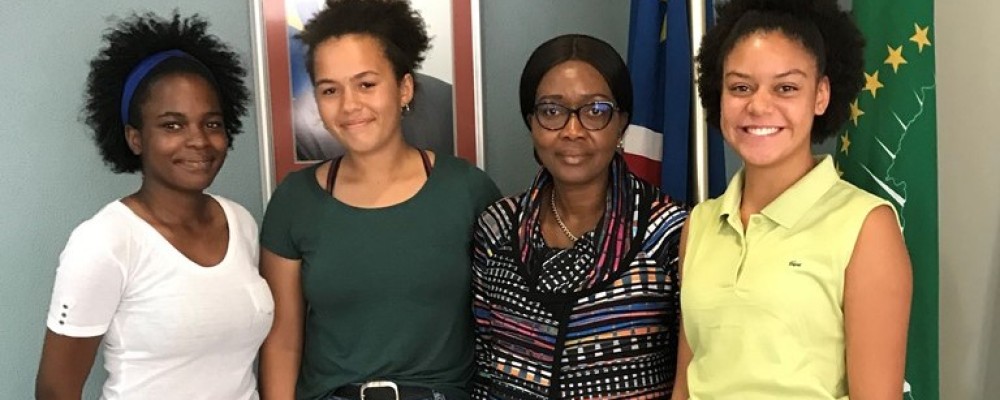 "Fridays For Future" – the global learner and student movement for climate protection is now on everyone's lips. Grade 10 to 12 learners of the DHPS also joined the protests and marched through the city centre of Windhoek to the parliament building on 15 March 2019.

There was great public interest in the demonstration and the learners - especially the initiators of the "Model United Nations"-working group of the DHPS- were particularly proud that representatives of parliament listened to them, promising positive perspectives for Namibias climate policy.
However, this was not enough for the MUN learners.
"We will not give up", emphasises Temwani Bruhns, one of the main organisers of the learners' action. "We want to make sure that people listen and take action".

Since the learner protest, they have set wheels in motion. They are particularly proud of the petition to increase pressure on the government to fight the climate change.

On 8 April 2019, the MUN representatives Marianna Nakatana, Fana Metz and Temwanin Bruhns (gr. 10 + 11, f.l.t.r. in the picture) had the opportunity to hand over the petition to Prime Minister Saara Kuugongelwa-Amadhila and to discuss the government's climate change plan with her.
The first steps in the right direction have already been taken, for example the ban on plastic bags in Namibian national parks. However, Kuugongelwa-Amadhila is aware that even more commitment is needed in this respect.
The petition has now been forwarded to Parliament and the MUN representatives have received the Prime Minister's promise to stand up for climate protection and to draw attention to the urgency of the matter before Parliament.

The rethinking is also implemented in the school community: The MUN and other committed learners are currently engaged in an extensive recycling campaign, an environmentally friendly bazaar and reusable solutions for the school kiosk.