"DHPS Got Talent": Small artists with great talents
"DHPS Got Talent": Small artists with great talents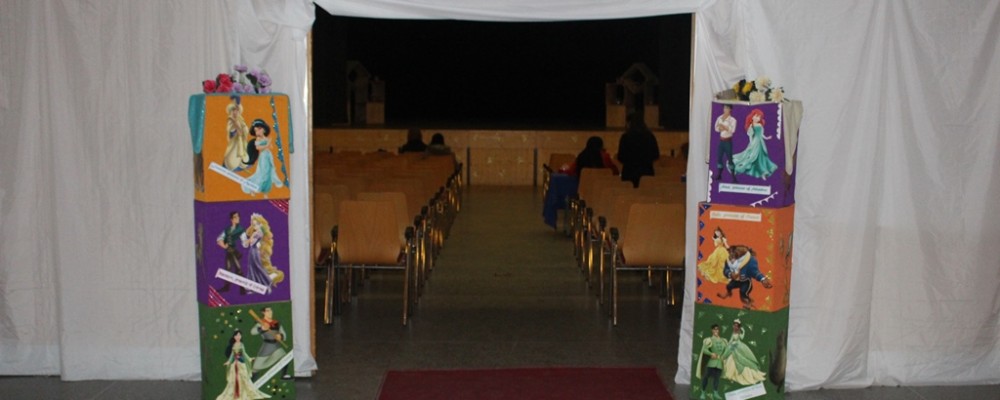 On 28 June 2017, the DHPS auditorium shone in Disney splendour - this was the theme of the unique talent show, organised by the DHPS Interact Club.
It was a successful evening with small performers, great talents and a splendid atmosphere, which was not least attributable to our two "masters of ceremony", DHPS-learners Hilja Indongo (11b) and Vivienne Kaninas (Gr. 11 a). The programme altered between professional dancing acts of a Windhoek dance group "Fusion Funk" and presentations by the individual participants. The reaction of the audience clearly reflected their excitement about the programme.
The jury, consisting of Kovii Muruko and Carlike Eiseb (DHPS-learners and Interact Club members), Brandon and McBreaton of "Fusion Funk", did not have an easy task to choose the winners of the night, Tulipamwe Kandume (in the category of best dances) and Sheya Lauren Ford (category "best song cover'). Frederic von der Wense demonstrated his talent with swinging flares ('pois') and was awarded a well-deserved 'special prize'.

The evening was a success for all participants, who performed in front of the audience with commitment and courage.
Also for the DHPS Interact Club this event had a great outcome, expecially thanks to the outstanding organisation by Carlike Eiseb and her team. About N$ 5,000 were collected, which will be used for charitable activities.
Many thanks also to the school and the administration for providing an opportunity to offer an event: from learners to learners.

Gallery