DHPS Choir class: Successful start
DHPS Choir class: Successful start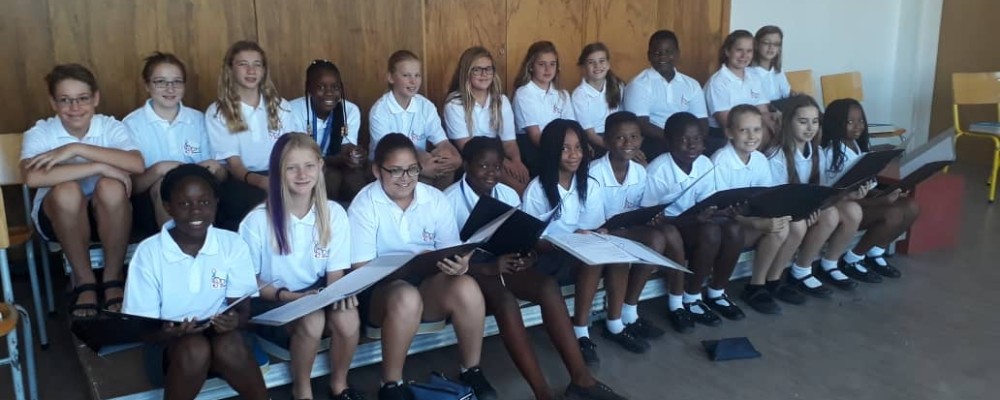 Singing and making music in a group promotes the key competencies such as team skills, mutual aware-ness and support. Singing develops a comprehensive body awareness and sharing experiences in concerts is great fun. Active singing and making music promotes the listening skills.

However, these are by far not all the arguments for establishing a choir class. Since the 2019 academic year, learners of the DHPS have the opportunity to experience music in a completely different way.

In addition to the brass class - a unique teaching model in southern Africa for grade 5 and 6 learners, in which they learn to play an orchestral wind instrument - the choir class now offers learners the opportuni-ty to grasp music through active music-making. Instead of regular music lessons and in addition to joy in singing or making music, the fifth and sixth graders have the chance to acquire music theory that is being evaluated.

The success of the DHPS choir class was already evident shortly after the start of the academic year:
The choir singers enjoyed the, new choir room, the joint team building and introduction days, the sense of community and mutual trust at concerts.
And much more is planned - from school-yard concerts, open rehearsals, mulled-wine evenings and church services.

The choir class has lots of excitement in store for the grade 5 and 6 learners and we wish them loads of pleasure singing and making music together.
Gallery