DHPS & BAS complete first joint Basketball Camp
DHPS & BAS complete first joint Basketball Camp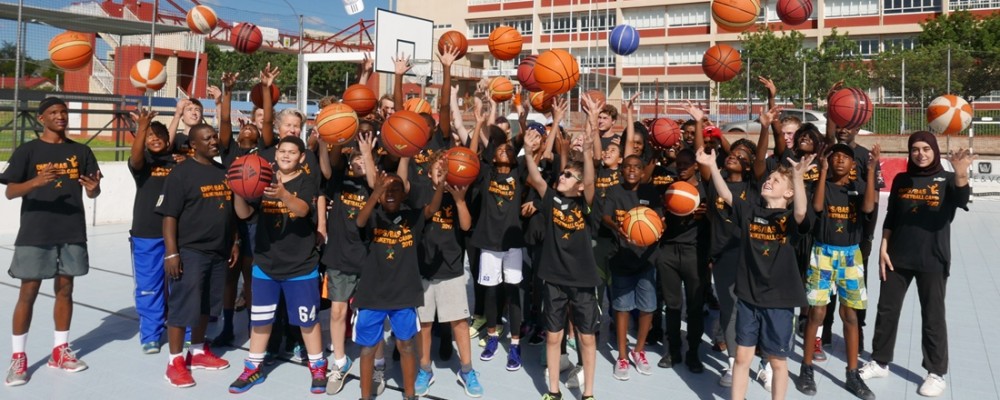 Our first joint Basketball Camp - by DHPS and the Basketball Artists School (BAS) Foundation that took place from 29 April until 1 May at our sports grounds and gym - was a huge success.
50 people including several junior coaches took part at the 3-day camp that included dribbling, passing, shooting, layups, conditioning, games and contests. Trophies were given to Damian Schreiber who received the "Kristin Eichholz MVP 2017 Award" (Most Valuable Player), Julian Horenburg (Most Improved Boy), Aayah Elshewikhy (Most Improved Girl) and Zunaid Benjamin (Best Shooter).
DHPS Principal Kristin Eichholz, who personally took part at the camp as a coach, was very pleased with the progress of the participants: "This was the first time our players had three consecutive days of intensive basketball practice and you could really see which positive impact it had on their skills development".
Camp Director Ramah Mumba from BAS said: "The camp was a huge success and we are sure that next time we will have at least double the number of participants, as the word of mouth will spread how much fun this camp was for everybody. We would like to thank DHPS Principal Kristin Eichholz and OTB Sport for making this possible."
According to Ms Eichholz, the next camp will take place in our new DHPS Sports Hall, which will be the first of its kind in Namibia, including three basketball training courts. Reconstruction is commencing this month and completion is envisaged in the first half of 2018.
Gallery