Buddy Bench - a helping tool in our school life
Buddy Bench - a helping tool in our school life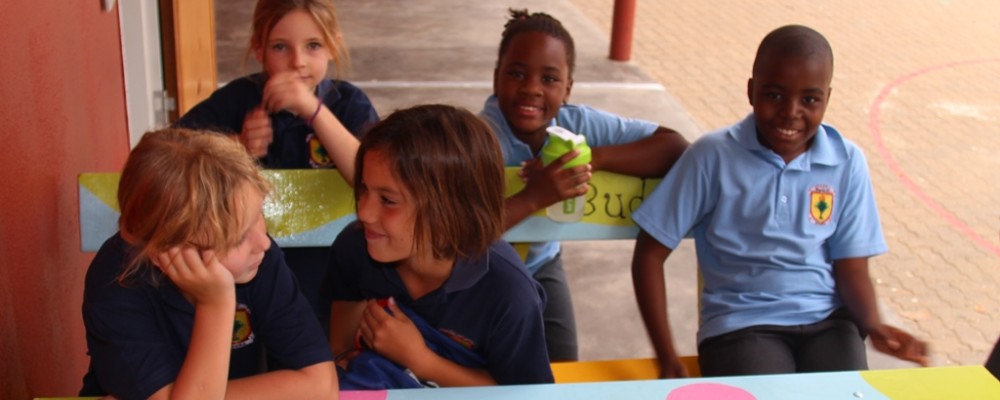 Finding a playmate on the school grounds sometimes poses a challenge to children. Sometimes they feel lonely and isolated in the complexity that comes with playing together and building relationships.
In order to promote interaction on the school grounds, the DHPS has decided to put up a buddy bench.

If a child feels excluded, cannot find his/her friends or wants to make new friends, he/she can simply sit down on the bench. A fellow learner can then invite him/her to play along or just sit down to chat.
By mediating the purpose of the buddy bench and demonstrating to the learners, how they can use it to establish new relationships, we also provide an opportunity for them to develop in this field.

In this way, the social skills and empathy of our learners are strengthened; they learn to solve problems themselves, pay attention to each other and respect one another.
The bench is also a valuable tool from a pedagogical point of view, because it complements the social and emotional learning in the class room.

We have placed the Buddy Bench on the playground of the grade 3 and 4 classes that the mentioned competencies are strengthened in the early phases of school development and the learners can further enhance them during their future school career.
A special thanks goes to our art teacher, Ms Karin Hammer, who has designed this bench with her art group.
Gallery