Book boxes for our Primary School
Book boxes for our Primary School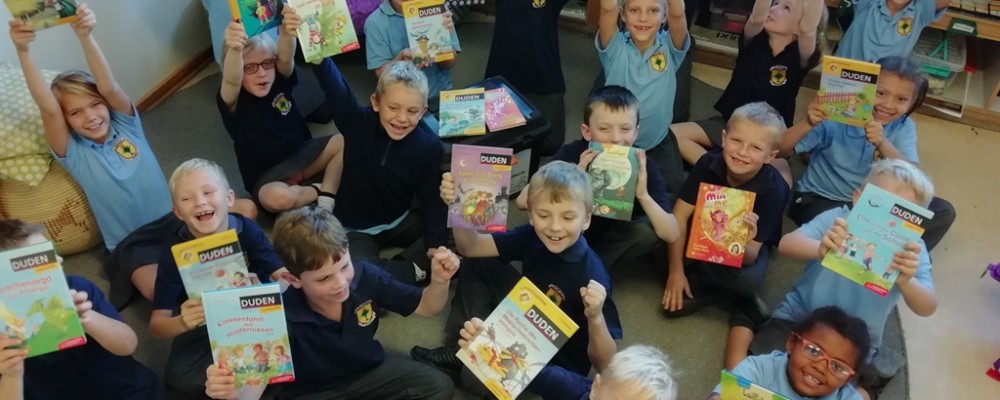 What can you do when a work assignment or group work has been completed in class? The learners of the DHPS primary section will surely no longer be bored!

Thanks to the proceeds of a past Big Walk, primary school learners can keep themselves busy with the brand-new books of the book box in their class now.
For each grade there is one book box that is intended for the use in the classroom only* and allows the children insights into many exciting stories in their free reading time.
The selection of books that was chosen for the boxes was based on a book survey that was carried out last year. Of course, the contents of all boxes have equal values, so that no class is left out or even is unhappy!
When the books were handed to the learners and their class teachers the joy was boundless and they were bursting with curiosity...

We hope that the learners of the primary section have lots of fun with the new books and enjoy reading!
A big thank you again to the organizing committee, sponsors, parents and visitors of the Big Walk for the generous support! It's great to see what could be achieved by your help.


* The books and the use thereof in the free reading time do not replace borrowing books from the library for home, but serves as an additional reading opportunity in the classroom.
Gallery