Ain't no mountain high enough for our MTB-team
Ain't no mountain high enough for our MTB-team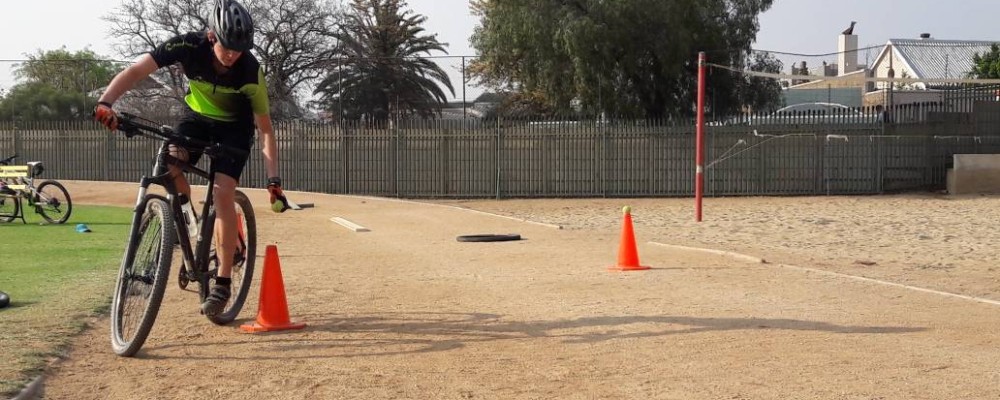 Mountain biking rocks. It is just fun and exercising outdoors is healthy. These are just a few of the many reasons why one should grab a mountain bike and start to explore the outdoors.

Since cycling becomes increasingly popular in Namibia, our school also wants to give its learners the opportunity to improve their skills, dexterity and endurance on the bicycle. In addition to the training the learners also attend workshops on bicycle care, maintenance and repair.

Besides having fun the overall aim of the project is to motivate extra-mural participants to compete in the Namibian School Cycling League 2018. Here learners represent the DHPS and receive points for their school, while they show their cycling abilities and acquire competition experience. Currently about 20 learners from Grade 2 to Grade 11 are joining the fun.

Our teachers Mr Thorsten Horenburg and Ms Nadia zu Bentheim are in charge of the extra-mural and also support the participants of the MTB schools league.
The answer to what motivated them in establishing this sports project is simple: "It´s just the greatest sport ever!", says Thorsten Horenburg. "Mountain biking and cycling in general are booming and we also want to strengthen the up-and-coming cyclists in Namibia."

This season the DHPS-team ranked second at the FNB Mountain bike Schools League but the expectations are high and the intensive training will hopefully pay off.
Naturally, the training location should be easily accessible for all the participants. Together with workouts on our spacious campus, the "wild outdoors" will be experienced as well and most MTB training sessions take place at "Farm Windhoek".

By extending our sports offer we follow the current trend of outdoor sports and charged an open door considering the keen interest in the MTB extra-mural.
Gallery