A taste of Silver for DHPS at the Khomas Regional Speech Competition
A taste of Silver for DHPS at the Khomas Regional Speech Competition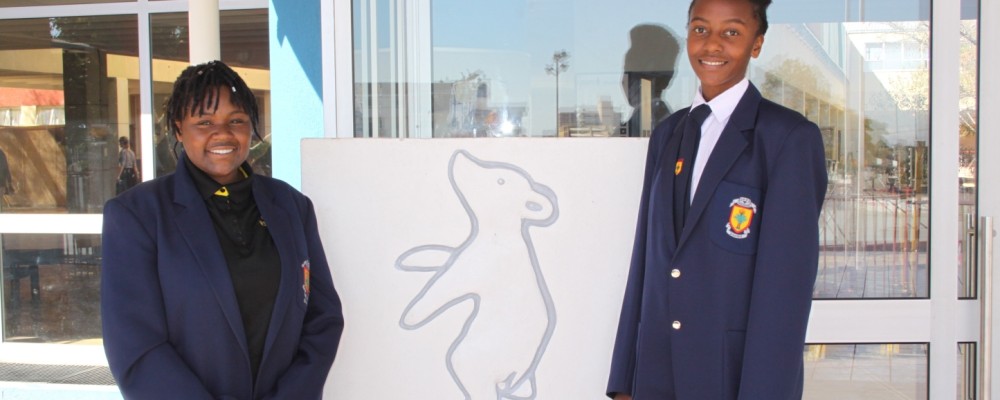 Both Kimberly Heita and Jennifer Uchezuba were awarded the second prize in the Khomas Region Inter-School Public Speaking Competition which took place on Wednesday, 28 June 2017, in Windhoek. During the competition, these two candidates, along with Lucia Drews (grade 9) and Emeka Nwagboso (Grade 12) participated against the top public speakers of Windhoek High School (WHS), St. Paul's College, St. Georges Diocesan School and Windhoek Gymnasium.
After a spirited battle of words, Kimberly Heita received the second prize in the senior category for her speech on the banning of alcohol entitled: "Tafel Lager – does one REALLY taste the good times?"
Jennifer received the same accolade in the junior category for her speech on time travel entitled: "From metal to gold – a timely choice".

When asked about the characteristics of a good public speaker, they both agreed that public speaking is a skill that can be honed with time – gradually - as an alchemist turns metal into gold. They further agreed that self-confidence is important. "You must know your speech like you know your room. Use words with which you are confident and express your personality through your speech," Kimberly Heita.